Services
---
Our knowledge and expertise in non-destructive evaluation is held in high regard in a number of industry sectors, and we have a large number of well-known clients on our books. Our reputation also opens doors for us when we seek new business opportunities. We specialise in testing bars, forgings, castings and fabrications in materials, including ferritic, austenitic and duplex steels, nickel-based alloys, copper alloys, including brasses and bronzes, aluminium and titanium. All our work is carried out in accordance with ISO 9001:2015 and specific customer accreditations.
---
Ultrasonic Testing
Used primarily for the detection of defects and flaws and to measure material thickness, we use the latest digital technology whether we are carrying out in-house inspections, out on-site or at a customer's premises. We use ultrasonic testing to test anything from small components and bars to large castings and forgings.
We pride ourselves on the quality of our service, so all our operators are qualified to SNT-TC-1A and PCN (ISO 9712) Level 2 standards and capable of delivering Level 3 services.
Magnetic Particle Inspection (MPI)
We are able to deliver visible and fluorescent MPI services in-house, on-site and at our clients' premises for the detection of surface or near surface defects in components both small and large. We use 2,000A and 3,000A bench units for inspecting small to medium sized components and the more powerful 5,000A unit for testing large components.
Our facilities have the capability to test components up to 6,000mm in length.
Dye Penetrant Inspection (DPI)
We use both visible and fluorescent DPI techniques for the detection of surface breaking flaws in a range of components, and are able to perform single component inspection or carry out batch component processing.
The equipment we use makes it possible to perform inspection in-house, on-site or at our clients' premises.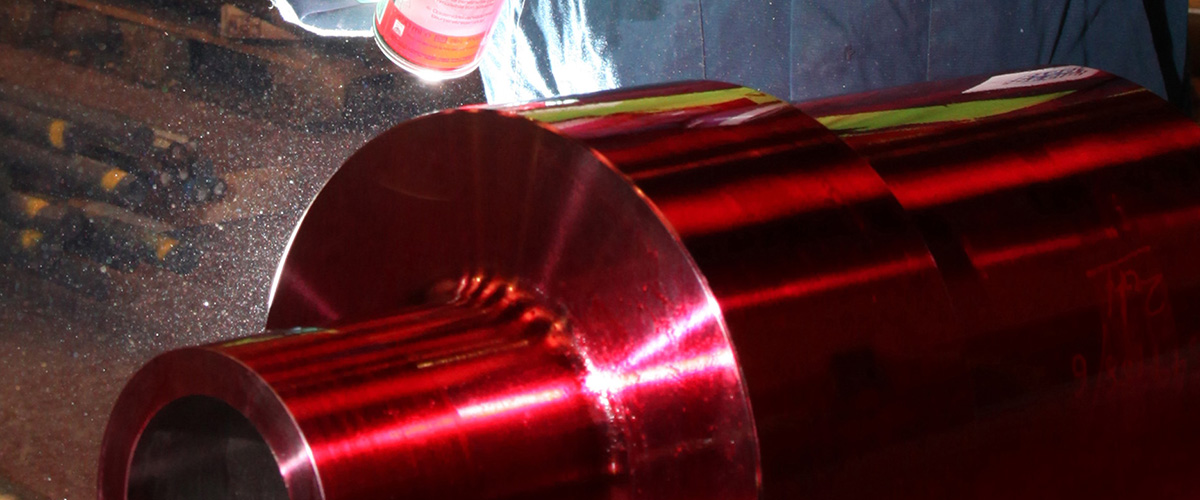 Certified Visual Inspection
Qualified visual inspection carried out as part of manufacturing process plans.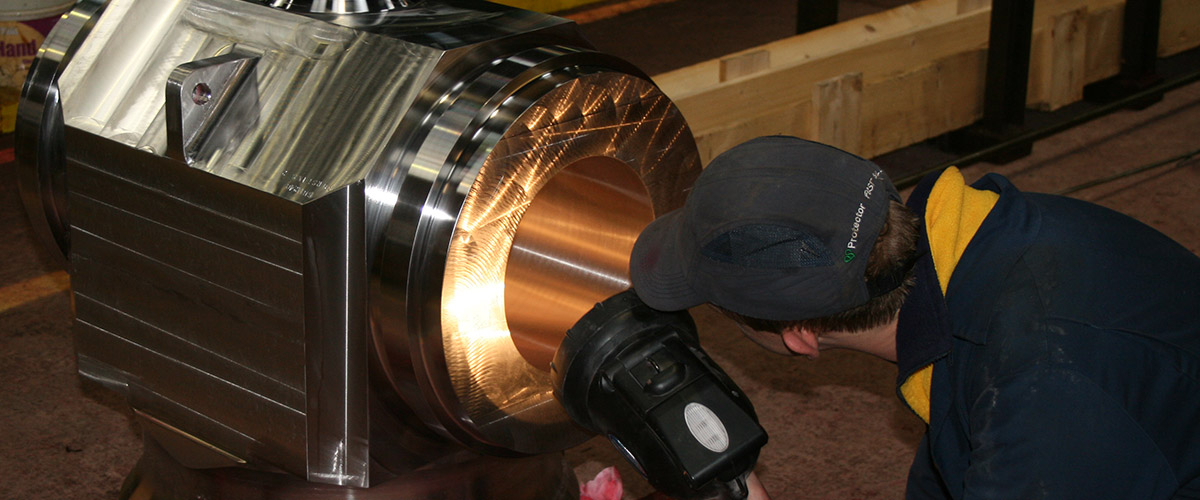 The equipment we use makes it possible to perform inspection in-house, on-site or at our clients' premises.
Positive Material Identification (PMI)
Positive Material Identification (PMI) is the quick and reliable analysis of metallic alloys to establish their composition by reading the quantities by percentage of constituent elements. Methods available for PMI include X-ray fluorescence (XRF) and optical emission spectrometry (OES) and can be performed in-house, on-site or at our clients' premises.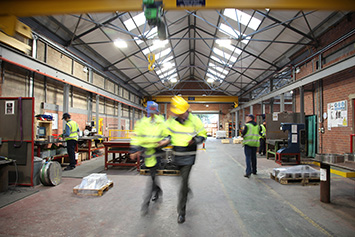 Consultancy
Providing level 3 testing and procedure writing services for a diverse range of industrial sectors.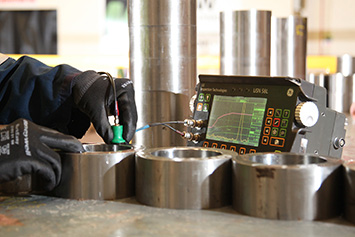 Testing
Expertise in ultrasonic, magnetic particle and liquid penetrant testing and positive materials identification on forgings, castings and weldments.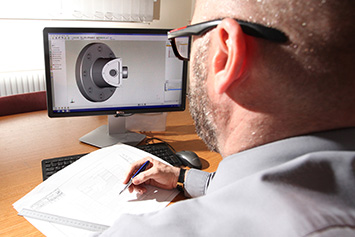 Design
Developing testing schedules and techniques for complex parts and structures. Production of calibration blocks.